Sometimes disputes or litigation are unavoidable. When this is the case, Attorney Small is available to serve as your litigation counsel to pursue or defend your interests in the following types of matters: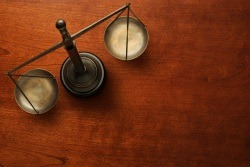 Defend against minimum wage or overtime claims
Defend against discrimination or harassment claims
Defend against EEOC or Florida Commission on Human Rights charges
Defend against disability claims under Title III of ADA or ADAAA
Attorney Small has handled litigation matters throughout his over 25+ year career for both individual and business clients, both plaintiffs and defendants, in a wide variety of matters. He currently focuses on defending employers against Equal Employment Opportunity Commission (EEOC) charges, Florida Commission on Human Relations (FCHR) discrimination complaints and Fair Labor Standards Act (FLSA) minimum wage and overtime claims.
He has appeared as lead or associate counsel for hearings, mediations and settlement negotiations in civil litigation matters, pending in state and federal courts as well as administrative agencies in Florida and DC. He clerked for the Honorable Joseph W. Hatchett on the U.S. Court of Appeals, Eleventh Circuit, and was primarily responsible for preparing briefs and handling oral arguments in appeals pending in the Second District Court of Appeal.
Attorney Small's complex commercial litigation experience has included multi-year litigation to defend a limited liability company and its managing member against derivative complaint by minority members seeking injunctive relief, declaratory relief and damages and to pursue in both DC and Florida courts a declaratory judgment action on behalf of two limited liability companies, managed by a developer, which sought the removal of two minority investors in a Miami hotel redevelopment project.
Be sure to check our other practice areas to find the legal solution right for you.