The body of laws governing the conducting of business and non-profit organizations is large and varies from state to state. Attorney Small can help you ensure that your business or business interests are protected.
Attorney Small has over 25 years of experience handling a wide variety of business and commercial matters, including employment, local government, government contracts, appellate, construction and real estate.  He is committed to utilizing that breadth of analytical and procedural experience to assist clients with both litigation and counseling matters:
Partnership disputes
Contract disputes
Employment disputes
Human resource policies and employment law
Operating agreements or bylaws
General business law counsel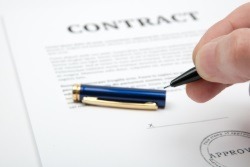 If your business interests require only limited scope counsel or litigation consultation, Attorney Small is also available for flat-fee engagement.