Education
University of Virginia School of Law–Juris Doctor
Harvard College–A.B. Magna Cum Laude in History
DeLand Senior High School–Class Salutatorian and Summa Cum Laude Graduate
Bar Admissions
The Florida Bar
U.S. Court of Appeals, Eleventh Circuit
U.S. District Court, Middle District of Florida
District of Columbia Bar
U.S. District Court for the District of Columbia
U.S. Court of Appeals for the District of Columbia Circuit
U.S. District Court, Northern District of Florida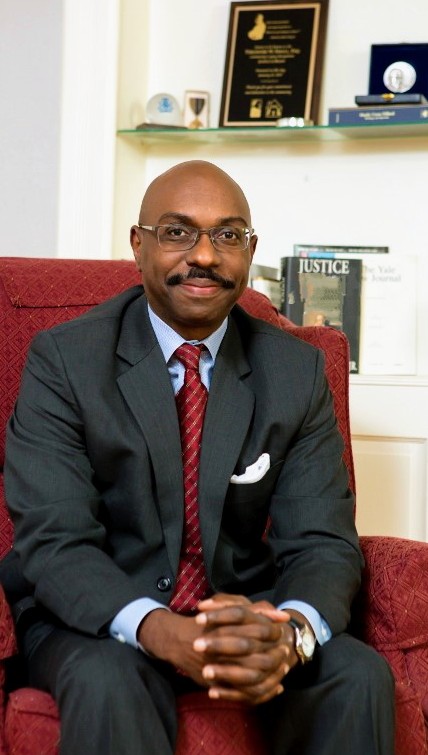 Bar Admissions
The Florida Bar
U.S. Court of Appeals, Eleventh Circuit
U.S. District Court, Middle District of Florida
District of Columbia Bar
U.S. District Court for the District of Columbia
U.S. Court of Appeals for the District of Columbia Circuit
U.S. District Court, Northern District of Florida
Bar Activities
The Florida Bar
Access to Legal Services Committee of Vision 2016 Commission, 2013-2015
Florida Bar Delegate to ABA, 2005-2012
President, Board of Directors, Florida Legal Services, Inc., 2010-11
Member: Board of Directors, Florida Legal Services, Inc., 2005-2010
Judicial Nominating Procedures Committee, 2006-2012
Member: Board of Directors, Florida Bar Foundation, 2010-2011
American Bar Association
Chair, Commission on Homelessness and Poverty, 2014-2017
Member, Commission on Homelessness and Poverty, 2012-2014
Member, House of Delegates, 2005-2012
Member, Standing Committee on Pro Bono and Public Service, 2009-2012
Member, Commission on Racial and Ethnic Diversity in the Profession, 2000-2003
Chair, Public Schools Committee of Individual Rights and Responsibilities Section, 1997-1999
National Bar Association
Vice-president, Virgil Hawkins Florida Chapter, 2009-10
Secretary, Virgil Hawkins Florida Chapter, 2008-09
General Counsel, Virgil Hawkins Florida Chapter, 2007-08
Professional Biography
Law Office of Theodore W. Small, P.A.- Practicing Attorney, 2004-Present
Council on African American Affairs, Inc.- President, 2001-2004
Holland & Knight LLP- Associate, 1993-1999 and Member 2000-2001
U.S. Court of Appeals, Eleventh Circuit- Judicial Clerk to the Honorable Joseph W. Hatchett, 1992-1993
Before starting his own law firm, Attorney Small was a partner in the law firm of Holland & Knight, LLP, where he practiced commercial litigation and employment law in its Tampa, Washington, D.C. and Orlando offices. While working with Holland & Knight's Community Services Team, Attorney Small developed and coordinated the firm's Adopt-A-Neighborhood project which encompassed corporate, tax, legislative and litigation assistance to non-profit groups in D.C.'s Shaw Urban Renewal Area. In addition, Attorney Small obtained first-hand management experience as the president and executive director of a Washington, D.C.-based, start-up non-profit, the Council on African American Affairs.
Professional Recognition
ABA Presidential Citation for Exemplary Leadership in Enhancing Pro Bono Legal Services and Improving the Legal Profession (2013)
"AV" Peer Review Rating, Martindale Hubbell (2008–Present)
"Labor and Employment" Peer Review Rating, Super Lawyers (2006, 2009, 2015-17)
Fellow of the American Bar Foundation (2006-Present)
Educational Honors
University of Virginia School of Law–J.D., Hardy Cross Dillard Scholarship
Harvard College– A.B. Magna Cum Laude in History
DeLand Senior High School–Class Salutatorian and Summa Cum Laude Graduate
Community Recognition
Descendants of Rosewood Presidential Award for Lifetime Achievement (2023)
County of Volusia/City of DeLand/Greater Union Life Center Black History Month Banner Honoree (2022)
NAACP West Volusia Branch Difference Maker of the Year Award (2019)
City of DeLand Proclamation of Appreciation to Police Chief Selection Committee (2017).
MLK Community Awards Community Legacy Recognition "Justice Is Blind" (2017).
City of DeLand Proclamation of Recognition for Outstanding Legal and Public Service Career (2013).
Attorney Small earned his A.B., magna cum laude, from Harvard University, where he was the recipient of Harvard College Scholarships and the Robert Winfrey Leadership Award. Attorney Small earned his J.D. from the University of Virginia School of Law, where he was the recipient of the Hardy Cross Dillard Scholarship, the Mary Claiborne and Roy H. Ritter Award, the Herbert L. Kramer Public Service Award, the Alumni Association Special Recognition of Leadership Award and the Black Law Students Association Jack Gravely Award.  At UV School of Law, Attorney Small participated in the Peer Advisor Program, Black Law Students Association, and was the co-founder and coordinator of Students United to Promote Racial Awareness ("SUPRA"). After law school, Attorney Small clerked on the Eleventh Circuit Court of Appeals for the Honorable Joseph W. Hatchett.
Community Activities
Attorney Small's significant leadership and community roles have also included multi-year appointments to the Diversity, Inclusion and Mission Committee of Red Cross National Capital Area (2019-Present), ABA Commission on Homelessness and Poverty (member 2012-17, chair, 2014-17), Access to Legal Services Committee of The Florida Bar's Vision 2016 Commission (2013-15), Alumni Board of UV School of Law Program in Law and Public Service (2008-2014); ABA House of Delegates (Florida Bar delegate, 2005-2012), Florida Legal Services, Inc. Board of Directors (2005-2011), ABA's Standing Committee on Pro Bono and Public Service (2009-2012), Florida Bar Judicial Nominating Procedures Committee (2006-2012), Virgil Hawkins Florida Chapter of NBA Executive Board (2008-10), ABA's Commission on Racial and Ethnic Diversity in the Profession (2000-03), the UV School of Law Alumni Council (2001-04), and the Selection Committee for the UV School of Law Dillard Scholar Program (1994-2006). Attorney Small was also a founding member of the Ron Brown Scholar Selection Committee (1997-2003) and the Public Schools Committee of the ABA's Section on Individual Rights and Responsibilities (1997-99)